CREATIVE FIERCE:
A SPACE FOR SUPPORTIVE ACCOUNTABILITY
Join a group of awesome people in a friendly, encouraging environment to help you get more work done.
Creative confidence comes from
shipping the work
The more work you create, the better it gets … and the more confident you become. But "just do the work" is completely unhelpful advice when we're feeling distracted, unmotivated, and insecure.
Creative Fierce harnesses the power of smart, ultra productive group of people … who didn't necessarily all start out as "ultra productive." You'll be joining the existing members of Creative Fierce, who have been meeting and slaying their to-do lists for several years now.
Here's what Danielle had to say:
"Creative Fierce has been the perfect container to get me back into action. I've gotten shit done. I've made more money. And, most importantly, I feel so much better.

"Sonia's guidance in the Monday and Friday check-ins has been a game-changer. On weeks where I've been distracted and not really committed to my specific 3 things, it showed. It's been so powerful to make this commitment to myself, show up, and get a shot of compassion and courage every Monday morning and Friday afternoon."
Lots of encouragement along the way
We keep our implementation sessions focused, so that Creative Fierce doesn't become just another impediment to getting good work done.
But we do make time at the end of each session to check in and see how you're doing. If you're feeling confused, stuck, or frustrated, we're happy to give you some ideas for getting moving again.
These aren't long, drawn-out Q&A sessions. They're quick encouragement and advice so you can keep moving and growing.
Quick Weekly Check-ins
Setting weekly priorities is a really smart technique for improving your focus and productivity.
The problem is getting ourselves to actually sit down for a couple of minutes and do it.
That's why we meet for quick sessions on Mondays to identify our most important goals, and sketch out a simple plan for getting the work done. On Thursdays, we meet again to assess how it went and make adjustments if needed.
These sessions take between 10 and 15 minutes, and will make a huge difference in what you're able to get done.
Live Focus Coworking Sprints Every Week
Members are welcome to attend unlimited implementation sessions every week. These are focused opportunities to sit together and work on what matters.
You can think of these as similar to going into an office — but without the commute, the side-eye if you're late, the COVID risk, the pointless inane conversations, or the people in the office you don't like.
This type of digital coworking harnesses the power of "body doubling" — a scientifically proven phenomenon that helps us stay more focused when we perceive that other people are close by. It's recommended by ADHD therapists and coaches, and it works no matter what kind of brain wiring you have.
Multiple Time Zones
Because we have founders in different time zones, we offer sessions at convenient times for both Australia and North America. Our members are welcome to mix and match as many sessions as they like.
Most North American sessions start at 12:30 PM Eastern time. The Australian sessions are great for North American night owls, or folks who have obligations in the earlier part of the day.
Deep Dive Work Days
Once a month, Sonia leads a 3-hour Deep Dive work session. These sessions give you the extra time to really sink deeper into a complex project. You're always welcome to attend as much or as little of this time as you need. (That's true for all of our sessions.)
Write Your Newsletter
Writing newsletters or other business-building content is another task that's painfully easy to put off. You can join Sonia every other Wednesday for a two-hour session, set aside just for you to create blog posts, newsletters, podcast scripts, or any content you need to get written.
"I'm a copywriter, and I have picked up two additional retainer clients since I started Creative Fierce. It's not a coincidence – my productivity has gone through the roof and I can fit more writing in every week. Bonus: The people in Creative Fierce are fantastic! I really look forward to seeing them and interacting with them in the sessions."
Beth Hayden
Creative Fierce is led by three fierce founders who have helped thousands of entrepreneurs and writers.
Creative Fierce was created by Copyblogger Media's co-founder Sonia Simone, as a resource for creative professionals who struggle with focused implementation. It's designed to give the right amount of structure, without being too "floppy" or too rigid.
Australian sessions are led by Claire Emerson, an expert on structuring your time in manageable projects.
Torill Bye Wilhelmsen has taught more than 500 founders sustainable strategies for building a profitable business. She leads Norwegian-language sessions.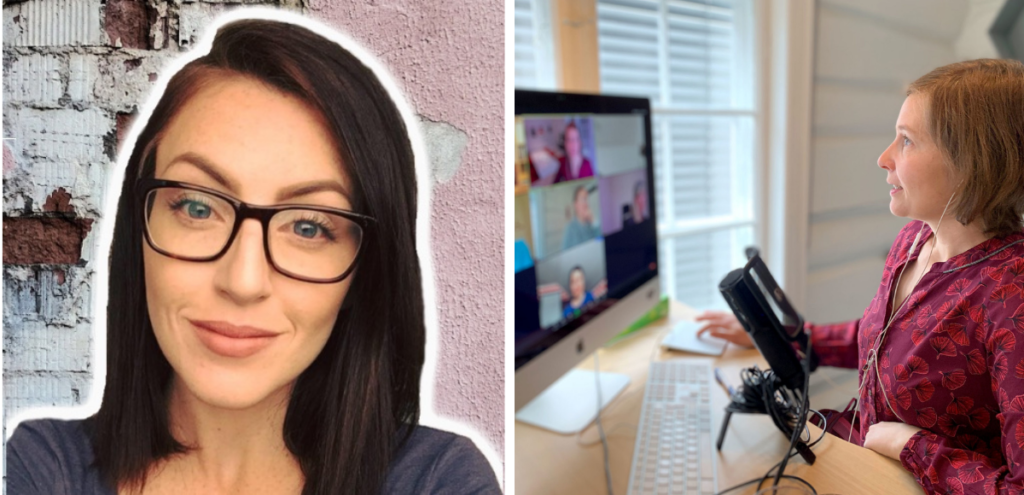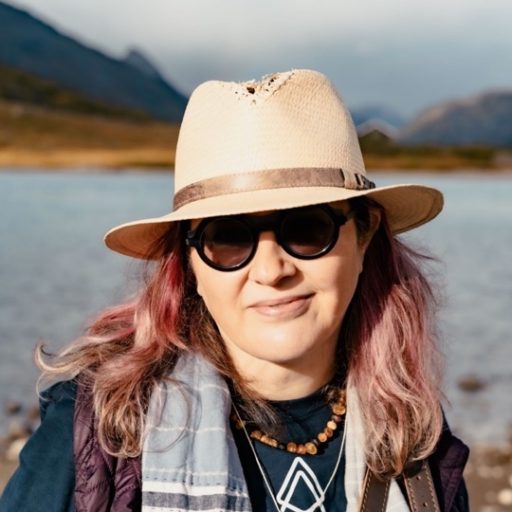 The Creative Fierce Values
Value #1: We are "FOMO-free"
"FOMO" or fear of missing out is a huge contributor to overwhelm and procrastination. If we have anything to say about it, Creative Fierce is going to be around for a long time.
So you don't need to attend every implementation session or check-in.
The program is structured around ultra-consistent small habits. These create a dependable safety net to make sure you never fall completely off track.
Beyond that, how much you do will depend on the time and energy you have in that given time. It is impossible to "get behind" in Creative Fierce.
Value #2: We support your autonomy
Creative Fierce is about growing, doing, and making on your own terms.
No gurus, no "money getting systems."
We'll give you the structures and habits that will help you decide your own path, and stick to it. And we'll help you troubleshoot when you're not where you want to be.
We're here to be your coaches, not your cult leaders.
Value #2: We respect one another
Respect is a cornerstone of Creative Fierce.
Racism, homophobia, transphobia, and other disrespectful behaviors will not be allowed.
Respect isn't just about what you say, it's also about what you do. Because of this, members with businesses that violate the value of Respect will not be permitted to remain in Creative Fierce.
Unless all of us are safe and free, none of us is safe or free.
Get More Done. Get Fierce.
Join us in a supportive environment that will help you get your most important projects done.
Creative Fierce
6-Month Membership
$595
Weekly Check-ins
Live Focus Coworking Sprints every week
Deep Dive Work Day with Sonia every month
Write Your Newsletter every other week
Multiple Time Zones
30-Day Refund Policy
If you get into the program and it's just not your jam, let us know within 30 days and we'll be more than happy to get you a full refund. Creative Fierce only works when everyone inside really wants to be there.
When are the sessions?

Sonia holds sessions 3-4 times a week at 12:30 PM Eastern U.S. time.


Claire's sessions take place in the morning for Australians, generally starting between 8 and 10 AM. These work great for North American night owls, too.


Feel free to mix and match sessions to suit your schedule.
Why is the membership 6 months?

Creative Fierce gives you a proven reliable framework to support your most important habits, without being so rigid that you end up feeling like trash. (Because that's how people quit showing up for themselves, and we want you to keep moving.)

That framework gets results when you give yourself the time to implement. 6 months is the minimum timeframe we've found to be effective.

Most of our members renew their memberships. As one member said "I'm in for life."

But if you get into the program and it's just not your jam, let us know within 30 days and we'll be more than happy to get you a full refund. Creative Fierce only works when everyone inside really wants to be there.
Can I pay monthly?

This is a 6-month membership, and you save 15% when you pay up front. Sonia is also offering a $100 discount for this enrollment period, which means you save nearly $200 by paying in full.

We know sometimes you need to split things up, though, so we do offer a payment plan with monthly installments of $115/month for 6 months. Click here for the payment plan.

And of course, if you get into the group and don't feel it's a good fit, let us know within the first 30 days and we'll refund your payment.
Are there courses or workshops included in the membership?

Creative Fierce is simple on purpose. While we sometimes give our members free access to workshops, the value of the membership is the supportive accountability and framework. You will never be overwhelmed by content and the focus is on getting things done and out into the world.

If you'd like to join one of Sonia's workshops, you will get a special price as a Creative Fierce member.
Will I get access to Sonia for advice and strategy?

Sonia hosts her sessions live, and often answers quick questions or is on hand to brainstorm a solution to a tricky problem.

If you want more in-depth help, Creative Fierce members get special pricing for individual consulting packages — just ask.
How big are the groups in each session?

Most sessions have 10-15 people attending. The Creative Fierce framework can accommodate many more people. You will never be just a number in our community.