Want to become a better writer?
You don't need massive innate talent or 10,000 hours.
August 2022 Special: Get a curated edition of Sonia Simone's Remarkable Writer's Workshop and get a stronger writing voice, limitless content ideas, and more confidence in the quality of your writing. Plus 6 months of implementation support!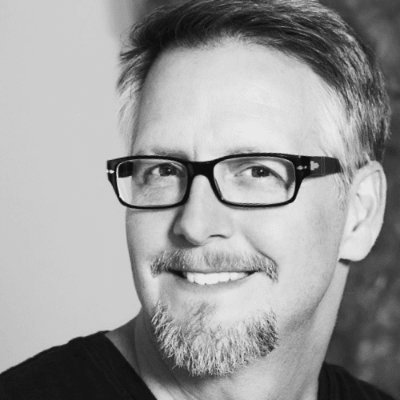 "Sonia is one of the best writers in the content marketing space, period. Her unique mix of expertise, sass, and empathy clearly demonstrate how a distinctive voice can lead to content that resonates with the right people."
~Brian Clark, Co-Founder Copyblogger
Boring, generic content doesn't get traction.

And you want to create the kind of wonderful content that audiences fall in love with.
But a lot of days, writing feels hard.
You aren't always confident that you have a strong writing voice. And sitting down to write can feel like the absolute last thing you want to do.
Sometimes you wonder if you have the talent to create great content consistently.
The truth is that talent has nothing to do with it.
Because writing well is not some kind of special ability that's granted by the Great Talent Fairies.
And you can become a terrific writer in a lot less than 10,000 hours.
Becoming a more engaging writer is something you can learn how to do. And it's not as hard as you think.
Writing is no different from any other craft.
You learn the basics, then you learn some advanced skills, then you put in lots of practice.
Your unique, individual writer's voice emerges organically. And along the way, you do everything you can to make it fun, so it's not a chore to put the time in.
The Remarkable Writer's Workshop was created to help you do just that.

SPECIAL CURATED EDITION (THROUGH AUGUST 15, 2022 ONLY):
Learn the craft and techniques used by the writers you most admire
Get a strong daily practice going
Work on the creative side of writing
Know how to choose the perfect words to evoke any image or emotion
Polish your work to a professional gloss
Get the fun back into your writing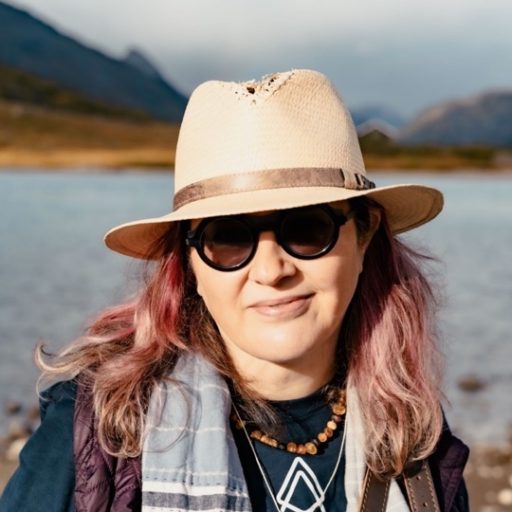 HI! I'm SONIA.
I've been creating content specifically for the web for a long, long time — almost 30 years now. (Wow, that's insane.)
I was a founding partner of Copyblogger Media, and was chief content officer for ten years. That meant I was responsible for everything published on the site, and making sure all of it was excellent. Every week.
Not only have I written about 1.3 million words (and counting) over my content career, I've also edited more posts than I can count to bring them up to "Copyblogger standard."
I closely reviewed hundreds of applications for our Copyblogger certified content marketers. I coached and instructed thousands of writers and marketers in our Authority and Digital Commerce communities.
I even have a Coursera course that has taught more than 300,000 students to write more strategically.
I've spent a couple of decades learning what works to make writing more memorable, more engaging, and more effective. Not just for my own writing, but for thousands of other writers.
And I've distilled that learning into a fun, user-friendly workshop that will help you feel truly confident about your writing ability.
I won't be teaching the live version of this workshop again before mid-2023. But you can get a special curated edition of the replays, plus six full months of implementation support.
CREATE A REALISTIC DAILY WRITING PRACTICE
The most important goal of the workshop is to get you into a healthy, manageable daily writing practice.
The kind that keeps you moving forward (not too easy), and that you can sustain over a lifetime (not painful or too difficult).
We have daily quick homework that will strengthen your observational muscles. And we'll start to fill your "idea stash" with all kinds of rich topics that you can develop into finished pieces.
On days when you have a little more time, we also have optional longer exercises to explore techniques that will help you grow. They're designed to let you play with new techniques, and perfect what you're learning.
YOU'LL LEARN BY DOING
This isn't a collection of writing advice. You can get books for that, or read any of a hundred good blogs.
It's a hands-on workshop.
And that means we're going to be getting words onto pages.
We won't just talk about best practices for good writing — we'll try them out.
First, with some simple and fun exercises, to start with a "safety net." Then, when you're comfortable, you can take them to the writing you do in the world — whether that's blog posts, articles, scripts, or anything else you're working on.
FOCUS ON CONTENT CREATION
This workshop is designed for content creators.
This is for you if you want to write better blog posts, podcast or video scripts, articles, white papers, email sequences, or promotional material like sales pages.
If you're a novelist, poet, or fiction writer … you're welcome to join us! Just realize that our examples and exercises won't be tailored to the way you work.
(We do have some book writers in the group, and they've gained the same confidence and skills as our content creators. You can apply these skills to any writing you do and make it more vivid and engaging.)
AND I WANT TO MAKE SURE YOU CONTINUE GETTING THE SUPPORT AND ACCOUNTABILITY YOU NEED AFTER THE WORKSHOP
When you sign up for the curated edition of the workshop, you'll also get six full months of access to my Creative Fierce implementation community.
We meet multiple times a week (in both North American and Australian-friendly time zones) to give you time and structured space to get your writing done.
There are two reasons these implementation sessions work so well:
We offer plenty of options, but they take place at scheduled times and days. You can't put them off for "when you feel motivated."
They're completely supportive and non-judgmental. Successes are celebrated, and if you're struggling with getting words onto the page, we figure out a plan for getting you un-stuck.
These sessions have proven to be amazingly effective, especially if you have a lot of stress, distractions, or an issue like ADHD that makes it tough to focus.
I normally hold all of the North American sessions myself, and the Australian times are led by my business partner (and productivity expert) Claire Emerson.
You have six full months not just to work through the course material (and get any questions or stuck spots resolved), but also to work on your own projects.
It's a simple, flexible structure for a much more productive writing week. And it works.
The daily exercises and homework have helped me pay attention to dialogue and telling details. It reminds me that all those things that I consider "goofing around" are actually useful and help me develop my writing voice. It's so much fun to combine work and creative play like that.
Your workshop gave me a new perspective in looking at what I know (tech-y stuff) and presenting it in a way that resonates with my readers.
Sonia delivers wise content with a delightful dry wit and an artist's eye. I use her advice every day. You will, too.
She gives ample time for you to digest the information provided, so it's not like being knocked over by a fire hose of information. Sonia is encouraging, supportive, kind and respectful. I highly recommend this workshop to the beginner writer and as a refresher to the veteran writer. Each time I revisit this workshop I learn something that I may have overlooked.
If you're ready to become a better writer and create a realistic daily writing practice, join us now.

This special curated edition of the workshop is only available through August 15, 2022.
HERE'S HOW THE REMARKABLE Writer's workshop
(Curated replay edition) BREAKS DOWN:
This is a special curated edition of the workshop that runs for 4 weeks, including a "Kickoff" session outlining my flexible system for writing one really good piece of content a week.
New session recordings are released weekly for four consecutive weeks. Each session includes a video replay, downloadable audio, and Class Notes with summaries of the most important points (plus links for you to explore more resources).
KICKOFF WEEK: A Bulletproof Plan for Consistent Content Creation
Available during Week One
In this session, Sonia teaches the systems that she's refined over the creation of more than 1.3 million words of content.You'll learn how to create a flexible, personalized content plan you can stick with – even on tough days.

This week also begins your six months of implementation support inside the Creative Fierce community.
WEEK 2 RELEASE:
Writer's Voice and Persona
This week is about nurturing your individual writer's voice. If you want to stand out in the sea of cheap freelancers, this is how you do it.
This session dives deep into what makes your writing unique and individual. We'll also talk about writing with a persona (this is ultra useful for client work), as well as how to work through imposter syndrome.
We'll also go through the Why and the How of our daily writing practice. You'll get specific, manageable daily assignments, as well as longer assignments to work on when you have time.

Additional session: The Words We Choose
We'll dive deeply into the specific words that make up our writing. Learn how to spot that "perfect" word, as well as how to keep embarrassing errors away.
WEEK 3 RELEASE: Metaphor and Story
These two powerhouse techniques will form the foundation for some of your most memorable writing. We'll talk about how good stories are structured, some often-overlooked elements, and how to tell compelling stories in just a few words.
WEEK 4: Detail and Polish
How much is too much? When does "colorful" writing get tedious, overstuffed, or boring? We'll strive for that balance this week, and learn to create evocative, textured writing without getting goopy or hard to read.
This week, we'll also talk about editing and "exfoliating" our writing, for a polished professional shine.
BONUS! Creative Fierce implementation support
Live sessions — usually 12:30 PM Eastern U.S. time on Mondays, Tuesdays, and Thursdays. Most weeks, you'll have additional sessions as well.
Creative Fierce is our implementation community, designed to get you working steadily toward your most important goals.
Most sessions are led live at 12:30 PM Eastern U.S. time by Sonia Simone, with additional later sessions provided by our Australian partner. We typically hold sessions 50 weeks a year!
On Mondays, Sonia leads a 15-minute session to set your goals for the week, and make a quick (and realistic) plan to get them accomplished. Normally we then move into an hour of coworking time.
Tuesdays and Thursdays we offer digital coworking, where we come virtually together as a group to work on our priorities. These aren't chit-chat sessions — they're focused work time.
Every other Wednesday, we schedule a two-hour coworking session to work on newsletters or other business-building content.
Once a month, we have a special Deep Dive session that runs for three hours. People love these for diving into their biggest, most challenging projects.
We wrap up our week on Thursday with a live 15-minute assessment of the week's priorities. We make a quick troubleshooting plan if we need one, and get encouragement to finish the week strong.
Additional work time is offered at the end of the North American business day (these are early morning in Australia) by our Australian partner, Claire Emerson.
If you have trouble making time to work on your focused projects, you may find that our implementation community is exactly what you need. The people are great, and it makes a terrific "excuse" to sit down and knock your projects out.
get a stronger writing voice, limitless content ideas, and more confidence in the quality of your writing
JOIN US FOR THE
Remarkable writer's workshop
Here's what's included:
5 recorded sessions (delivered weekly) on developing a strong writer's voice and making your work vivid and memorable
6 full months of access to implementation sessions. We have multiple times and days to choose from! Use these for workshop homework, and also for any writing you're working on
Weekly goal-setting and accountability sessions to keep you on track (these take just 15 minutes, and they can be a game-changer)
Lots of time with Sonia to get your questions answered and any "stuck spots" resolved
$595
FAQs
How long do I have access to the content?

You have 18 months of access to the workshop content, and the audio recordings can be downloaded for your reference.
When do I join the Creative Fierce Membership and for how long?

You'll get access to Creative Fierce, our implementation community, for 6 months, starting as soon as you join the workshop.

Many of our members consider this a "must have" resource for staying productive, so if you decide you'd like to keep meeting with us, we can get you a special discounted link to continue.
How do the live cowrking sessions work?

We hold live sessions on Zoom, and you'll get both email reminders and a session calendar you can refer to any time you need it.

Sonia emails the community every Sunday (early Monday in Australia) with community notes and a link to the week's schedule page.
What if I can't make all of the coworking sessions??

Our virtual coworking is designed to help you get more out of the workshop, but you don't need to be able to attend in order to benefit from the material. All coworking sessions are optional, and you can attend as much or as little of each session as works for you.
Can we ask questions about our work?

You're always welcome to bring questions or "stuck spots" to an implementation coworking session … or just email Sonia, if the sessions aren't convenient for you.
Can I get one-on-one help with my writing?

We offer optional additional one-on-one consulting sessions if you have a more complex question about your writing, your content strategy, or your business. These are offered at an additional cost – email us at [email protected] if you're interested.
What if I haven't written anything yet?

This workshop is a fun, gentle way to get started with writing. It's suitable for all levels! And you'll learn techniques that will instantly make your writing more vivid, more memorable, and more engaging.
I don't feel like I'm a good enough writer to join.

Some of the best writers are also sometimes the least confident. We're here to help with that! The workshop exercises are a playful and enjoyable way to think about writing in a new way. And Sonia's approach is the exact opposite of the "tear it to shreds" method that some traditional writing classes use.