Ready to get a lot more work done — not just this week, but every week?
The Creative Fierce community is designed to give you the structure you need for remarkable work.
In the teeth of the pandemic, Sonia Simone developed Creative Fierce as a private community of business owners, writers, artists, content creators and copywriters.
It's a dedicated virtual space to get together for meaningful work.
The community offers education, support, guidance, and gentle accountability. We meet in North American & Australian time zones, to provide opportunities for members all over the world.

At the heart of Creative Fierce are our multiple weekly coworking sessions, where we meet virtually for focus, support, and accountability.
---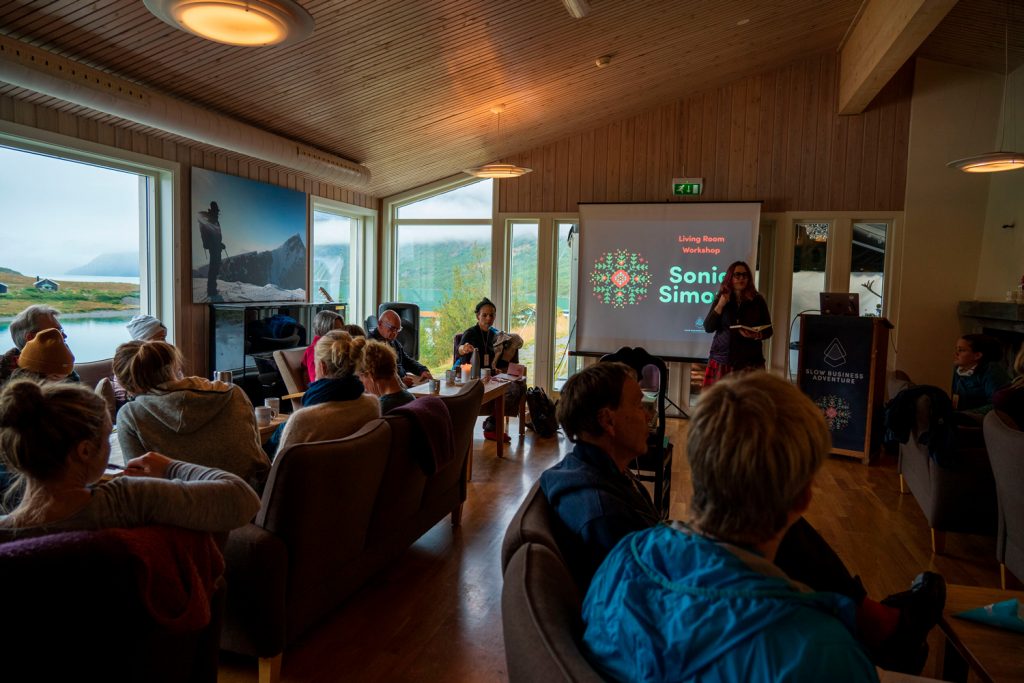 Sonia speaking at the Slow Business Adventure in 2019
---
Watch this site, or drop your details in the form below, to be notified about the next opportunity to join us!
"I'm a copywriter, and I have picked up two additional retainer clients since I started Creative Fierce. It's not a coincidence – my productivity has gone through the roof and I can fit more writing in every week.

"Bonus: The people in Creative Fierce are fantastic! I really look forward to seeing them and interacting with them in the sessions."

Beth Hayden