Sonia Simone was a founding partner of Copyblogger Media and is the owner of Remarkable Communication and Creative Fierce.
---
Sonia led the editorial direction on the Copyblogger blog as Chief Content Officer, as well as developing the content and email strategies that supported the company's software and e-learning lines of business. She sold her interest in Copyblogger in 2019.
Today, Sonia teaches writing for content marketers, leads a passionate community of writers and entrepreneurs, and works one-on-one with clients here at Creative Fierce.
Based on a back-of-the-envelope estimate, Sonia has written about 1.3 million words professionally. (That's the equivalent of around 20 full-length business books.)
Her popular Coursera course, The Strategy of Content Marketing (taught with Brian Clark) has taught more than 250,000 students (and counting), with a 96% approval rating.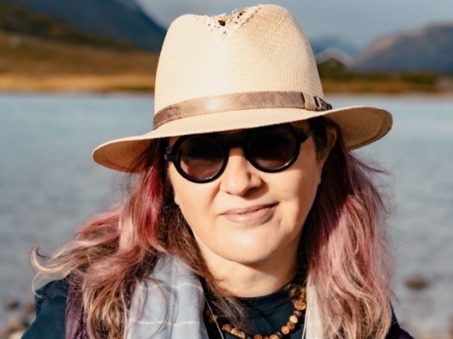 Sonia in 2019 at the Slow Business Adventure in Norway